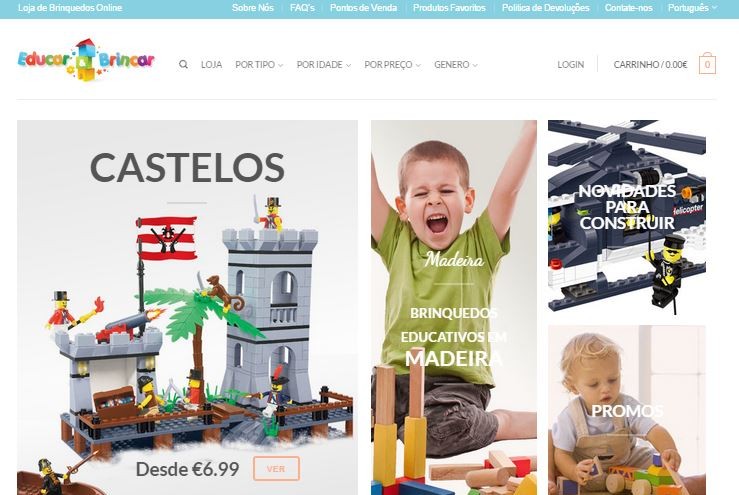 Project Description Educar e Brincar:
Educar e Brincar is a department of a Portuguese company which has existed since 2003. The department Educate and Play specializes in toys and educational games, such as building with blocks at affordable prices.
Given the demands and needs of the market, the supply of toys is divided into three major areas. Wooden toys, plastic toys and metal toys. The company seeks to promote balanced development and creative for children, always with the highest quality standards, tested and certified by official bodies.
In his toy portfolio are integrated a wide range of games and educational activities, ranging from early childhood, games and puzzles, assembly kits and construction, covering the most varied ages, in a universe of hundreds of references. Educar e Brincar's mission is to offer more and better toys to provide children and young people the tools they need for a healthy and balanced growth.
Project details:
Skills required:
Bootstrap
HTML/CSS
JavaScript
MySQL
PHP
Web Design
Web Development